What you get
01
Agile product development
We combine mature business processes, industry best development practices, and innovative thinking to ensure quick delivery and increased customer value.
02
Technical product ownership
While we take care of the architecture, design, and technical flow on the project, your product team can focus on strategizing around the big picture.
03
Broad business expertise
Our team has the extensive experience and business knowledge necessary to ensure a successful discovery phase and tailor a strong product/market fit.
04
Data-informed decisions
Build a strong product vision with well-defined requirements and goals supported with comprehensive data from business analysts and software architects.
05
Efficient communication
Through transparent communication and efficient project management, we will minimize the amount of blockers hindering your product delivery process.
06
DevOps
Ensure light and efficient release cycles with a seamless CI/CD pipeline supported by a flexible, cross-functional team of experienced DevOps engineers.
Solutions we
can deliver
New Product Development
From verifying your ideas to building full-fledged solutions, we will help drive your project to success.
Proof of concept
Prototype development
MVP development
SaaS development
Perfect Product/Market Fit
From solid product vision to best-fitting business model, we refine ideas into profitable, scalable products.
Data-driven analytics
Code quality assessment
Market research
Considered UI/UX
Integrations & Microservices
Upgrade your existing software with self-sustaining microservices and seamlessly integrated modules.
New feature implementation
Microservices-based architecture
Third-party API integration
Continuous maintenance and support
B2B & B2C Software
Extensive experience and industry knowledge in building strong-suited web, mobile, and desktop solutions.
Social networks & dating platforms
Project management & business tools
Code quality & source code security tools
PDF generators
Looking for a product development team to refine your ideas into strong-suited software?
Schedule a call
Our Technology
Expertise
Our custom product development team has extensive knowledge of various programming languages and tools we use to build anything from a simple mobile application to a complex ERP system. With our broad domain expertise, we will help you pick the tech stack that corresponds to industry standards and covers your business needs best.
Our Product Development Leaders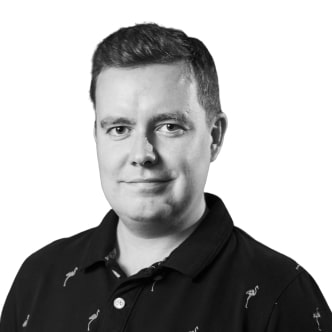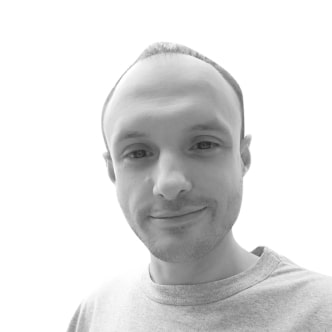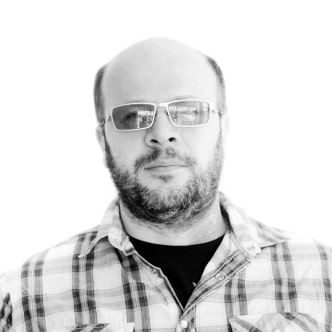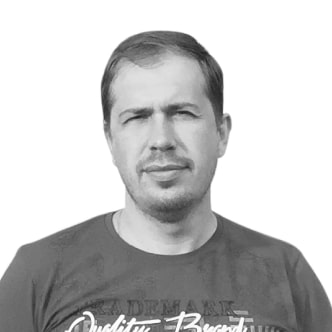 Alex Gostev
Agile Coach
12+ Years of Experience
Alex is an expert in market research and creating an ecosystem of software products, following the company's vision. He creates product delivery life cycles from ideation to hypothesis testing and all the way through to the launch of a successful product.
Oleksandr Romaniuk
QA Engineer
2+ Years of Experience
Oleksandr is a great team player who shows keen attention to detail and approaches every task with utmost responsibility. He is skilled in testing web applications, test automation, and possesses good knowledge of latest testing methods.
Stanislav Kharitonov
Back-end Developer
15+ Years of Experience
Stanislav has vast experience in web app development and optimization, including robust web engines and payment gateways. His skills extend from client/server web technologies to data security, configuration management, requirements and change management.
Andrey Shepelenko
Full-stack Developer
15+ Years of Experience
Andrey has proven skills in building robust web, mobile, and desktop solutions. As a result-oriented senior software engineer, he's experienced in system analysis and design and is always actively involved in the process throughout the development life cycle.
Make products that bring results
Hire a custom product development team that cares about the outcomes, not just the outputs. Tell us about the product or service on your mind, and we will help you turn it into a successful software solution!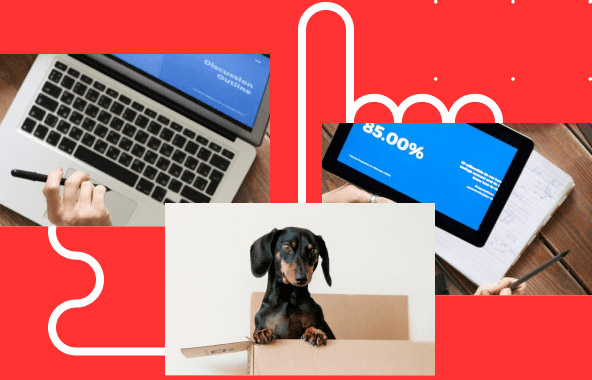 What Our Clients Say About Us
Turning even the smallest projects into a positive experience has always been our primary goal. We are never shy to show our obsession with the clients. We respond to their needs quickly, deliver impressive services, and make sure QArea is the first thing that comes to their mind when they need help building their next product.
"The team did excellent work and I was very happy with everyone we added to the project via QArea. Together we built a custom video CMS in Django and native apps for iOS and Android powered by json feeds from this CMS."
"QArea has shown to have very competent resources, and have delivered the quality that our team was expecting. Concerns arose over time (that's expected) but you have always been very proactive in resolving them."
"QArea has consistently delivered quality product for us and have been very accommodating when we were on tight schedules to complete our projects on time. We look forward to our continued development efforts with their team."
"QArea has played a critical role in the development of HuffingtonPost.com. They have been able to become a part of the core team very quickly and develop amazing features that perform under the highest performance and demand requirements possible."
"The team were extremely responsive, with a quick turnaround, excellent client communications and have the flexibility to adapt to new requests. Responsive design can present a number of challenges but QArea were up to it and found the right solutions to meet our needs."
"QArea was able to assist us with the design and development of a brand new site that our customers love. Because we have a CMS now, we can manage many aspects of the e-commerce site ourselves. Their team is responsive and professional and we always felt like our new site was in good hands."
Get a quote today!

Enter your project details.