Serve Your Users
Good DevOps allow teams to release more frequently and maintain a balance between quality and innovation. Give your end-users the pleasure of regular updates and your stakeholders the satisfaction of a faster time-to-market. Work with us to improve your:
Deployment & Delivery process
Scalability using cloud services
Global availability of your product
Release frequency

Empower Your Engineers
The defining quality of a good DevOps services company is their dedication to quality as an overarching principle, not just a feature of the end-product. Give your project a good foundation for the SDLC from strategy to development to continuous integration and delivery.
Improved version control
AWS, AZURE, and Google Cloud Platform
Thoughtful Software Architecture
Implementation of CI/CD best practices

Ideal DevOps Services
Cloud Adoption
Reduce your IT costs, improve the performance of your software, and ensure the scalability and reliability of your project.
Cloud Migration
DDos Detection and Prevention
AWS Infrastructure
Regular Backups
Team Improvements
Go beyond improvements to your product and increase the efficiency of your in-house development and testing teams.
Streamline deployment and delivery
Improve employee engagement
Create thorough technical documentation
Delivery Pipeline (CI/CD)
Help your team implement CI/CD best practices to reduce post-release debugging, improve issue resolution time, and achieve a faster TTM.
End-to-End CI/CD Automation with Azure
Streamlined Deployment
Thorough quality control
Reduced lead time
Thoughtful Software Architecture
Go beyond code quality and software testing by ensuring that your software architecture meets the long-term goals of your project.
Planning microservices-based architecture
Breaking down monolith architecture
Implementation of service-based architecture
Project architecture planning services
Prepare your next project for continuous success with our DevOps outsourcing!
Schedule a Call
Our Technology
Expertise
DevOps services is just one of the numerous domains we're experienced in. QArea has a roster of more than 280 dedicated engineers with extensive knowledge of niche technologies, programming languages, frameworks, and libraries. We go beyond writing good code, focusing on an end result that will help your business achieve its objectives.

DueFocus
DueFocus is a time tracking and team management tool that helps project managers and уbusiness stakeholders to get a bird's-eye view of their team's efficiency and effectiveness. It helps project managers detect potential roadblocks and be proactive about their avoidance. The team behind DueFocus was a finalist in the 2018 DevOps Awards.
Read more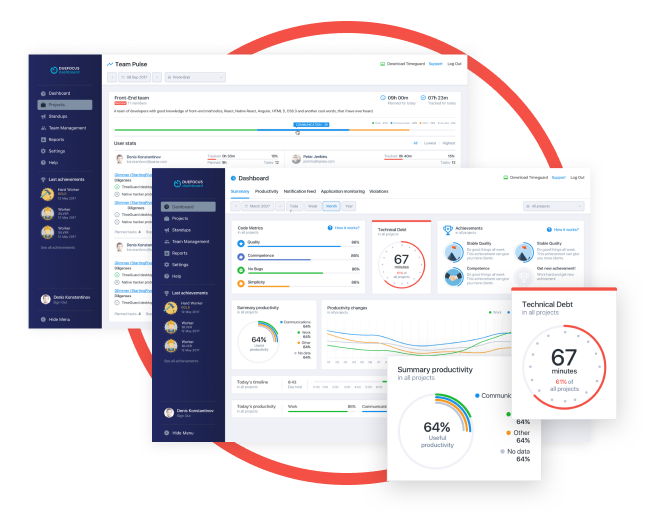 Set your project on the course to continuous improvement
Hire an experienced DevOps services company to help ensure utmost functional and non-functional quality of your software solutions.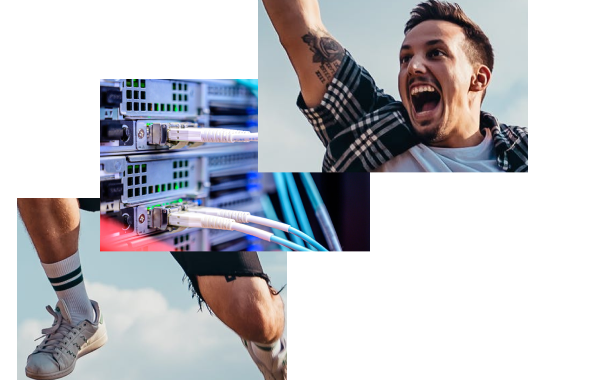 What Our Clients Say About Us
We are customer-obsessed professionals with well-established processes and expertise proven by years of experience in the full-cycle software development market. We always do our best to prove a trustworthy, reliable partner that can turn projects of any complexity and scale into a positive customer experience. See for yourself!
"The team did excellent work and I was very happy with everyone we added to the project via QArea. Together we built a custom video CMS in Django and native apps for iOS and Android powered by json feeds from this CMS."
"QArea has shown to have very competent resources, and have delivered the quality that our team was expecting. Concerns arose over time (that's expected) but you have always been very proactive in resolving them."
"QArea has consistently delivered quality product for us and have been very accommodating when we were on tight schedules to complete our projects on time. We look forward to our continued development efforts with their team."
"QArea has played a critical role in the development of HuffingtonPost.com. They have been able to become a part of the core team very quickly and develop amazing features that perform under the highest performance and demand requirements possible."
"The team were extremely responsive, with a quick turnaround, excellent client communications and have the flexibility to adapt to new requests. Responsive design can present a number of challenges but QArea were up to it and found the right solutions to meet our needs."
"QArea was able to assist us with the design and development of a brand new site that our customers love. Because we have a CMS now, we can manage many aspects of the e-commerce site ourselves. Their team is responsive and professional and we always felt like our new site was in good hands."
Get a quote today!

Enter your project details.