Start Development Quickly
Don't let the lack of technical background stop you from starting a disruptive business. Our IT consulting services can help you determine your idea's feasibility, create a development roadmap, and assist you in creating a prototype or MVP that will help you validate your ideas.
CTO as a Service
Market research
Creating development roadmaps
Guided MVP creation

Improve Internal Processes

Whatever your business ambitions, you will always only get as far as your systems allow you to. Our experienced IT consulting professionals can help you ensure that your workflows, processes, and systems serve as a solid foundation for the growth and expansion of your business.
Development & QA Workflow Audit
Compliance Assistance (ISO, CMMI)
Software Development BPO
Improve budget allocation
Simplify hiring and team augmentation

IT Consulting Services
SDLC Workflow Optimization
Make sure every step of your development lifecycle is geared to minimizing costs and increasing output. We can help your team run like a fine-tuned Swiss watch.
Development & QA process audit
Creating thorough documentation
Improving onboarding practices
Agile & Lean methodology coaching
Project Planning
Create a roadmap for turning your idea into a working product used by millions. Our product development consultants can help you create a development roadmap, choose key features for your MVP, and find a team to write your first lines of code.
Market & Competitor research
Prototype and MVP planning
Creating development roadmaps
Assistance with forming a team and hiring
Adherence to Industry Best Practices
Make sure your team is adhering to industry best practices in regards to processes, information security, and quality standards.
Assistance with CMMI-DEV maturity
Information security audit ISO:27001
Assistance with achieving industry-specific standards
CTO as a Service
Completely outsource the technical supervision of your project to a qualified CTO with years of experience. This professional will help you choose the best frameworks, languages, and architecture for your project.
Put development plans into action
Ensure thorough technical supervision of your project
Leverage decades of hands-on experience
Make well-informed technical decisions
Ready to start? Request a free initial IT consultation.
Book a Call
Our Technology Expertise
IT consulting outsourcing is just one of the professional services we provide. QArea has a roster of more than 280 dedicated engineers with extensive knowledge of niche technologies, programming languages, frameworks, and libraries. We go beyond writing good code, focusing on an end result that will help your business achieve its objectives.
Our Top IT Consultants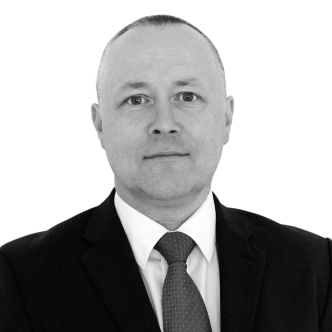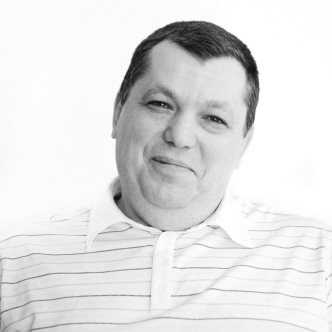 Bruce M.
Delivery Director
25+ Years of Experience
Expert in business analysis, project management, and service delivery. He balances out all our delivery operations, from contract negotiations to client satisfaction records.
Alex G.
Product Manager, Agile Coach
12+ Years of Experience
Alex is an expert in market research and creating an ecosystem of software products out of thin air, following the company's vision. He creates product creation lifecycles, from ideation to hypothesis testing, and all the way through to the delivery of the successful product.
Oleksiy M.
Product Delivery Manager
19+ Years of Experience
Oleksiy's area of expertise includes project planning and helping teams gain the most benefit from Waterfall and Agile methodologies as well as their derived frameworks. Oleksiy thrives in large-scale projects and is a proactive professional that values quality over anything else.
DueFocus
DueFocus is a time tracking and team management tool that helps project managers and уbusiness stakeholders to get a bird's-eye view of their team's efficiency and effectiveness. It helps project managers detect potential roadblocks and be proactive about their avoidance. The team behind DueFocus was a finalist in the 2018 DevOps Awards.
Read more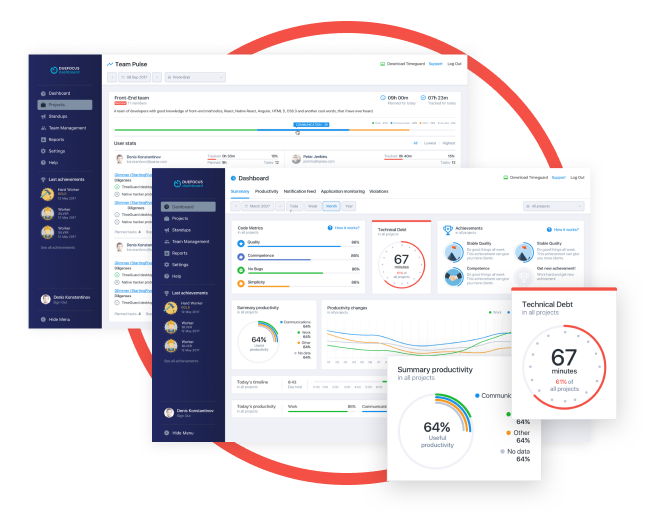 Prepare your business for future success.
Schedule a call, let us know about the challenges you're facing, and we will connect you with an IT consulting specialist best suited to help you achieve your business goals!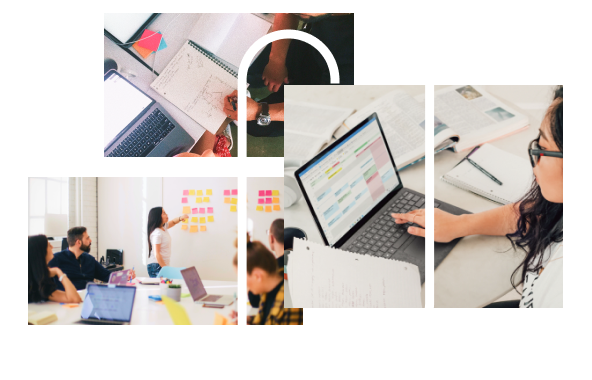 What Our Clients Say About Us
We are customer-obsessed professionals with well-established processes and expertise proven by years of experience in the full-cycle software development market. We always do our best to prove a trustworthy, reliable partner that can turn projects of any complexity and scale into a positive customer experience. See for yourself!
"The team did excellent work and I was very happy with everyone we added to the project via QArea. Together we built a custom video CMS in Django and native apps for iOS and Android powered by json feeds from this CMS."
"QArea has shown to have very competent resources, and have delivered the quality that our team was expecting. Concerns arose over time (that's expected) but you have always been very proactive in resolving them."
"QArea has consistently delivered quality product for us and have been very accommodating when we were on tight schedules to complete our projects on time. We look forward to our continued development efforts with their team."
"QArea has played a critical role in the development of HuffingtonPost.com. They have been able to become a part of the core team very quickly and develop amazing features that perform under the highest performance and demand requirements possible."
"The team were extremely responsive, with a quick turnaround, excellent client communications and have the flexibility to adapt to new requests. Responsive design can present a number of challenges but QArea were up to it and found the right solutions to meet our needs."
"QArea was able to assist us with the design and development of a brand new site that our customers love. Because we have a CMS now, we can manage many aspects of the e-commerce site ourselves. Their team is responsive and professional and we always felt like our new site was in good hands."
Get a quote today!

Tell us about your project.