Smooth UX. Quick Sales.
We are a Shopify development company with nearly two decades' experience in building attractive and robust eCommerce solutions for our clients. With dozens of eCommerce projects completed, our team can build anything you need — from a basic website to meet your daily store management needs to an innovative portal that goes hand in hand with the latest online shopping practices.
Our well-established processes and mature project management approaches allow us to start your project in mere two weeks after the initial request and deliver it strictly within the specified time frames.
Shopify
Development Services
Whether your shop needs just a few tweaks or a brand-new look — we can do it. Our skilled team creates the most beautiful and responsive designs that will make your products irresistible and your clients generous.
We are here to help you set up and support any kind of Shopify solution. From planning to configuration, setup, and continuous support, we will find the best way to fine-tune your online store for smooth operation and confident growth.
Shopify Store Development
Does your Shopify website need extra features, or do you need a totally new one? Hire us, and we will develop any custom plugin for you, individualize existing solutions, or develop new ones tailored precisely to your business needs.
We know how to efficiently consolidate and migrate large amounts of data from an external system to a Shopify store. The only thing you need to do is reach out to QArea and our Shopify engineers will take care of the rest.
Shopify Integration Services
Integrate your Shopify-based shop with an ERP, CRM, or any other third-party API. QArea offers a full range of Shopify services to help your company thrive, while you can keep the focus on your business.
The higher the quality of your online store, the better chances you have to retain customers and drive more sales. Our QA team will help you find and eliminate flaws to ensure that your Shopify solution meets customer expectations in full.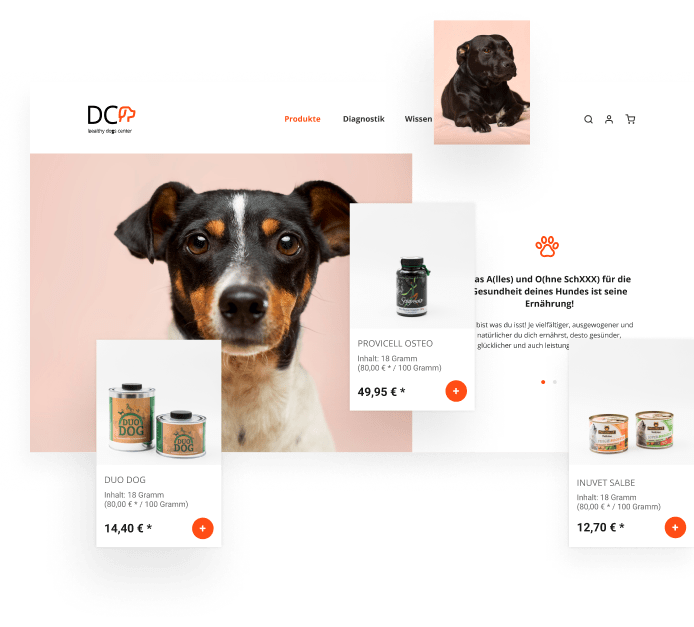 Growing your digital business has never been easier.
Contact us
Why QArea for Shopify Development
QArea is an experienced Shopify development company that excels at both ready-made Shopify solutions and custom online stores tailored exactly to your business needs. Our experts deliver a full range of eCommerce development and support services.
Fast start
Dozens of our experts have e-commerce projects in their portfolio; therefore, we can assemble a team for your project quickly and start working immediately.
Solid expertise
Our extensive experience in creating plugins, features, and full-fledged solutions for the e-commerce field helps us deliver exceptional services and bring value to our clients.
Hassle-free project flow
Due to our well-established processes and smooth communication, your project will be stress-free, thoroughly planned, and delivered with no delays.
Modern tech stack
We rely only on modern technologies in both development and testing; therefore we can guarantee that your Shopify solution will be reliable, up-to-date, and future-proof.
Innovative approach
We follow the latest Shopify development trends and best practices to keep up with the highest standards and find the best solutions for your business.
Long-term relationship
We not only build, optimize, and test Shopify solutions, but provide you with strategic advice as we are fully committed to the long-term business success of our clients.
Draw more customers
Hire QArea to build a Shopify online store that will ensure a smooth, effortless, and engaging shopping experience for your customers.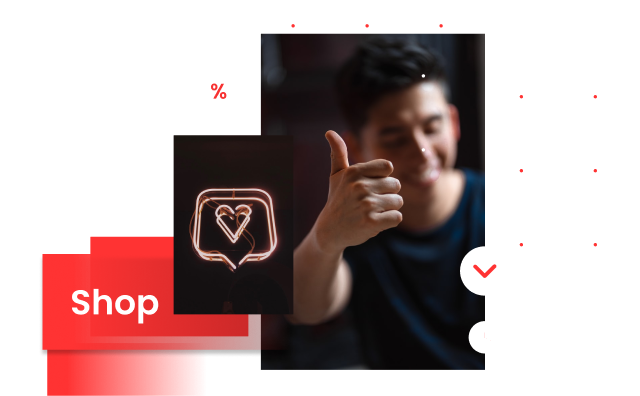 What our clients say about us
We are customer obsessed. Our goal is to turn even the smallest projects into a positive experience. First, we respond to our clients' needs quickly. Next, we deliver impressive development services. Finally, we ensure that every client thinks of us the next time they need to build a new project. Here's what our clients say about us.
"The team did excellent work and I was very happy with everyone we added to the project via QArea. Together we built a custom video CMS in Django and native apps for iOS and Android powered by json feeds from this CMS."
"QArea has shown to have very competent resources, and have delivered the quality that our team was expecting. Concerns arose over time (that's expected) but you have always been very proactive in resolving them. "
"QArea has consistently delivered quality product for us and have been very accommodating when we were on tight schedules to complete our projects on time. We look forward to our continued development efforts with their team. "
"QArea has played a critical role in the development of HuffingtonPost.com. They have been able to become a part of the core team very quickly and develop amazing features that perform under the highest performance and demand requirements possible."
"The team were extremely responsive, with a quick turnaround, excellent client communications and have the flexibility to adapt to new requests. Responsive design can present a number of challenges but QArea were up to it and found the right solutions to meet our needs."
"QArea was able to assist us with the design and development of a brand new site that our customers love. Because we have a CMS now, we can manage many aspects of the e-commerce site ourselves. Their team is responsive and professional and we always felt like our new site was in good hands. "
Relations built on
expertise and passion
Start fast. Finish with confidence.
Our goal is to help you launch quickly and make sure you'll want to work with us again.
100% Transparency
Clear communication, flexible pricing, and full dedication to your success.
Excellent Code Quality
We check the quality of our code at every step of development.
Cross-domain expertise
Need services beyond eCommerce? We will have you covered.
Let's talk.


Enter your project details.